Pit bulls love to chew and play throughout their lives. Their sweet disposition, goofy head cocks, and energy stores will keep you on your toes as much as their chewing. Buying the best pit bull toys for your companion is important, but not just any toy will do.
Your Pit bull Is A Power Chewer
Determination is no stranger to the pit bull. They can be a couch potato companion one moment. In the next, they become single-minded to eat your sofa. Why? Pit bulls are notorious power chewers.
Their mighty jaws on top of their seemingly unmatched willpower only adds to their amazing characteristic smile that melts owner's hearts. Don't confuse their powerhouse chew with aggression; even little dachshunds have this same level of determination and destruction.
Other Pit bull Myths
Pit bulls don't have locking jaws. Their jaws work no differently from any other breed.
Pit bulls aren't aggressive towards people unless trained to be.
Pit bulls don't have a natural thirst for blood.
The power behind your pit bull's jaws is due to two factors. One, they have big heads. Two, they have wide jaws. If you apply simple mathematics and physics, this gives your pit bull more leverage over average toys.
Your Pit bull Needs to Chew And Play
​Experts believe a dog's need to chew comes from their ancestors. They gnawed bones for nutrition, but we've learned that chewing also provides playtime, enjoyment, and dental hygiene.
​Individual dogs will be different in their drive to chew and play. This truly isn't breed specific; just as humans have varied personalities, so does your pup.
Toy Concerns
Pit bulls will demolish squeakers, fill your rooms with stuffed animal guts, and tear through rubber toys like there's no tomorrow. However, they can also swallow these materials, which they don't easily digest, and choke. Plastic and other materials from toys can cause intestinal blockage and, in the worst cases, they can be lethal.
Toy Safety Tips
Pit bull toys should be made of the highest quality materials. No toy is truly indestructible.
If your companion does break or rips a toy, you should take it away.
Like with a child, don't give your dog toys with small or removable parts. Your pit bull can swallow these or choke on them.
Look for toys with safety and wear indicators. Some manufacturers make their toys so they change color when they're ready to be tossed and replaced.
Avoid or use caution with any toy with gaps large enough to fit over your pit bull's muzzle as they can become stuck.
Supervise playtime with soft toys, especially if they contain small parts and squeakers.
Don't leave your pit bull unattended with toys until you're sure of the toy's durability and safety.
Our List Of Top 5 Indestructible Toys For Pit bulls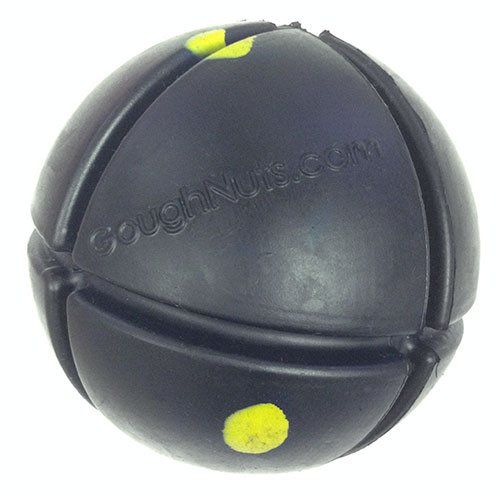 Features:
Comes with a lifetime guarantee
Has a color safety feature
3-inch diameter large enough for powerful jaws to tote around
Bounces
Pros:
Color safety feature
​Made in the USA
Cons:
Some extreme power chewers can still destroy this toy in hours
​Might be too heavy for fetch
Engineers designed it with the toughest chewers in mind, but the lifetime guarantee makes it a solid investment for a Pit bull owner. If your bully does manage to chew through it, the red color change alerts you to replace it too. Check price here.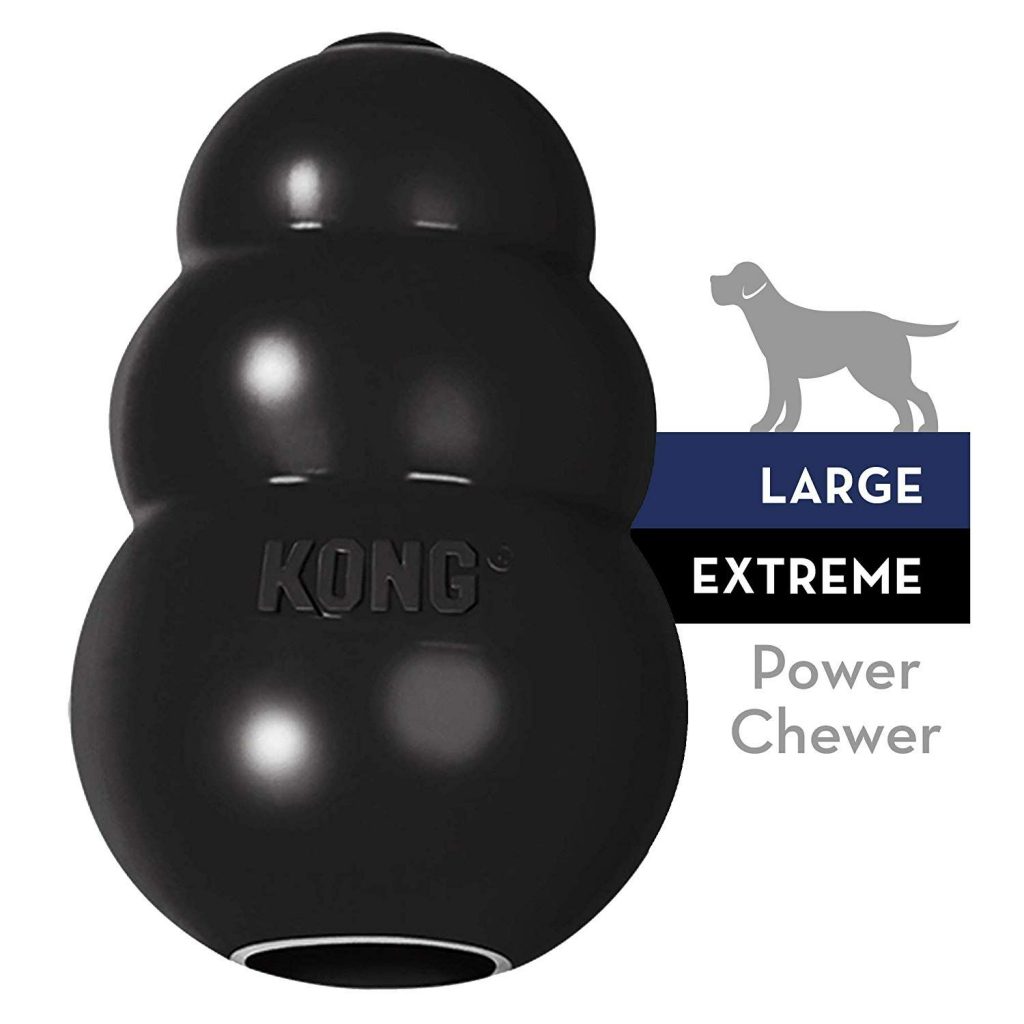 Features:
Comes in multiple sizes
Fill-able with treats
Made in the USA
Fetch
Pros:
Designed for powerful chewers
​Double-duty play or treat time
Cons:
Needs frequent cleaning if filling with Kong's squirt-able treat line
KONG is a trusted brand for powerful chewer households. Their unique design allows for multiple ways to play and offers hours of enjoyment if you fill it with treats. Check price here.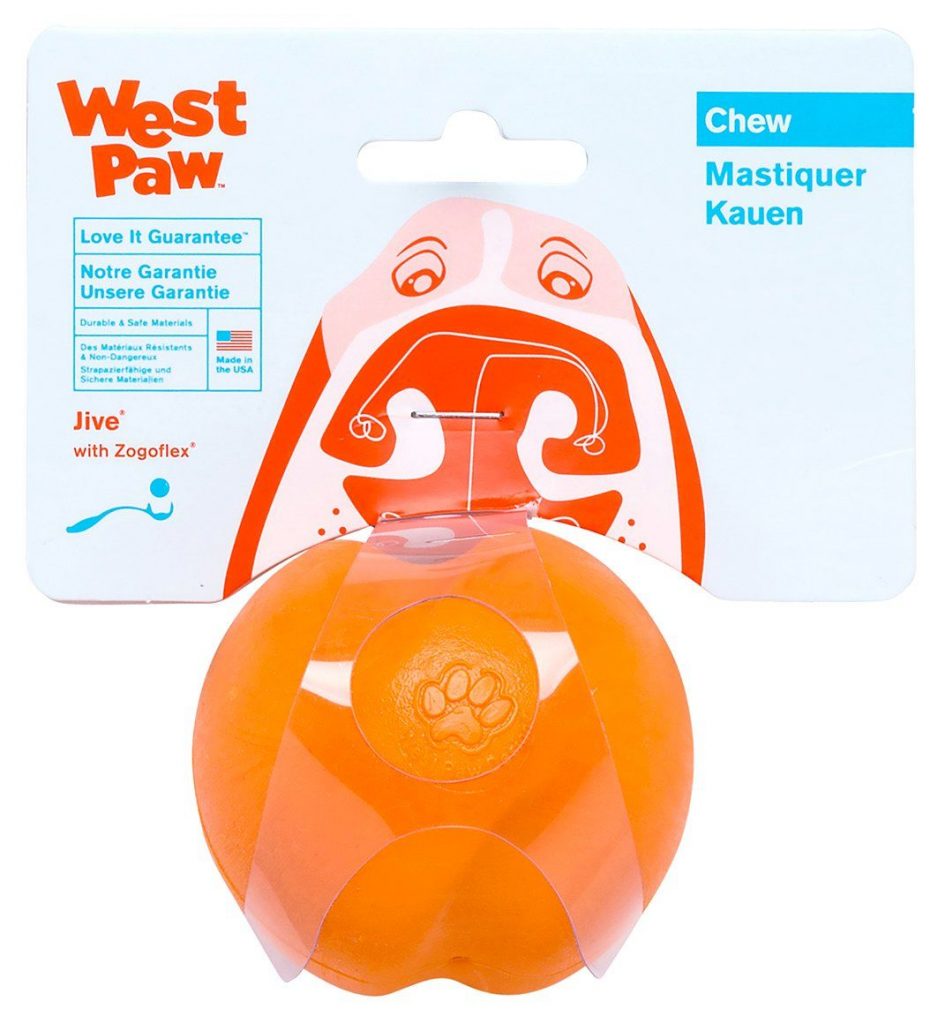 Features:
Fits standard tennis ball throwers
Dishwasher safe
Multiple sizes: 2-inch, 2.6-inch, and 3.25-inch
Made in the USA
Pros:
​Ease of cleaning
​Recyclable through the manufacturer
​​100% guarantee against dog damage
Cons:
Heavier than a standard tennis ball, which might make it more of an exercise for the owner
This unpredictable bouncer provides plenty of playtime and exercise for your Pit bull, but unlike a standard tennis ball, the unique structure makes it sturdier for powerhouse jaws.​ Check price here.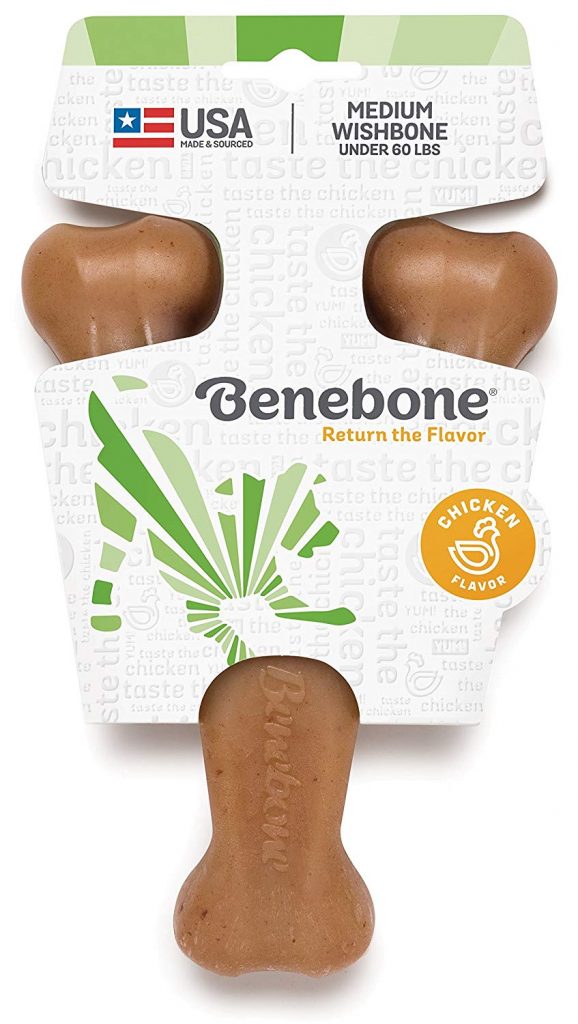 Features:
Durable
Other flavors available: peanut butter and bacon
Comes in 3 sizes
Pros:
Cleans teeth
​Design makes it suitable for older pets
​Uses natural flavors
Cons:
Some dogs can break or tear off large pieces.
​They are not edible, so you must replace it after it begins to wear down.
This ergonomically shaped power chew provides satisfaction for hours. You can also file down sharp or rough edges to prolong this toy's life. Check price here.

Features:
Washable
Promotes effortless dental hygiene
Cotton fiber blend
Comes in various lengths
Pros:
3-knot design protects the owner's hand and fingers
​Cotton-fiber blend prevents shedding and fraying of rope strands
​Uses natural flavors
Cons:
Have you ever met a dog that didn't enjoy a game of tug-of-war? Rope toys offer more playtime than that too. Some love to toss these around or tote them about the house. Other dogs love to chew and chew them for hours. Check price here.