Lively, yappy, and not a relaxed companion at all, a Chihuahua will keep you on your toes all day long. Whether it's to jump up and yell at the mailman or have a go at the local neighborhood dogs passing by, a Chihuahua rarely stays in one spot for long. Some of the best toys for Chihuahuas can redirect this excessive energy into quieter, less destructive activities.
Chihuahuas love to exercise their right to bark, and they make an engaging and lively canine companion. If you're lucky enough to have a Chihuahua as a housemate, then you'll know by now how they like to wreck stuff, too. In the absence of any designated Chihuahua toys, you may find them attacking your sofas, redecorating your carpets, and having a dig around your carefully tended flower beds.
Let's take a quick look at some of the best toys for Chihuahuas to keep your little furry energy ball delightfully entertained and away from your closets.
Best Chihuahua Dog Toys
1. ZippyPaws Skinny Peltz No Stuffing Squeaky Plush Dog Toys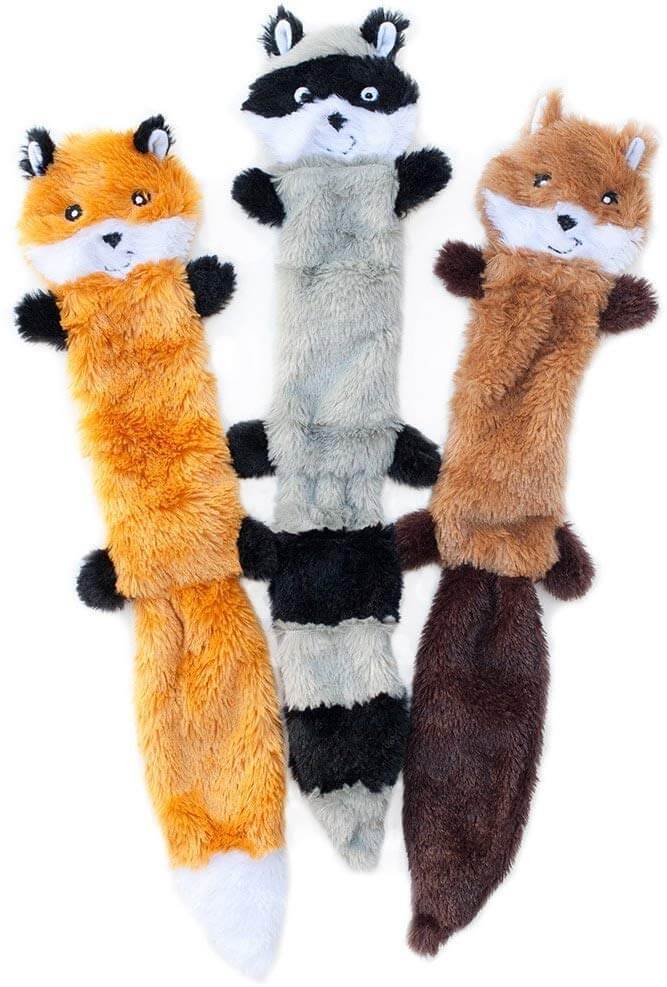 One of our favorite Chihuahua toys, ZippyPaws, comes in a three-pack with a choice of fox, raccoon, or squirrel for your pocket-sized pooch. Each toy has two hard-wearing squeakers inside it, designed to withstand the most ferocious of tiny terrors. Dogs love the cuddly nature of this toy and seem to bond with it like it's their teddy bear.
The floppy design makes it easy for the dogs to carry it around and conceal in their favorite hiding spot.
Pros
No stuffing
Set of three
Replacement squeakers available
Cons
Only for a smaller dog (a plus if your pooch is a Chihuahua)
2. KONG AirDog Squeakair Ball Dog Toy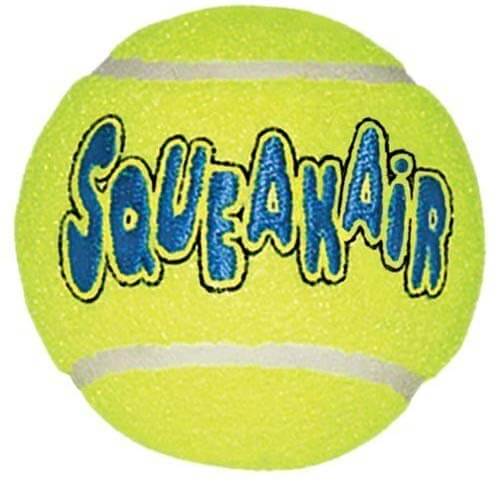 Available in medium, large, and extra-large, KONG has combined two classic dog favorites to create one of the best toys for Chihuahuas: a squeaking tennis ball. What dog of any size wouldn't love a tennis ball that squeaks?
Promote physical activity and burn the extra energy outside. It's perfect for time in the fresh air with this classic toy with a twist. Experience hours of leaping, bounding, and bonding fun—you might even let your Chihuahua join in sometimes.
Pros
Non-abrasive felt protects the dog's teeth.
The smaller option is more suitable for a Chihuahua than a standard tennis ball
Hard-wearing
Bouncy
Cons
There are no cons to a squeaking tennis ball; it's awesome
3. Puppy Chew Teething Rope Toys Set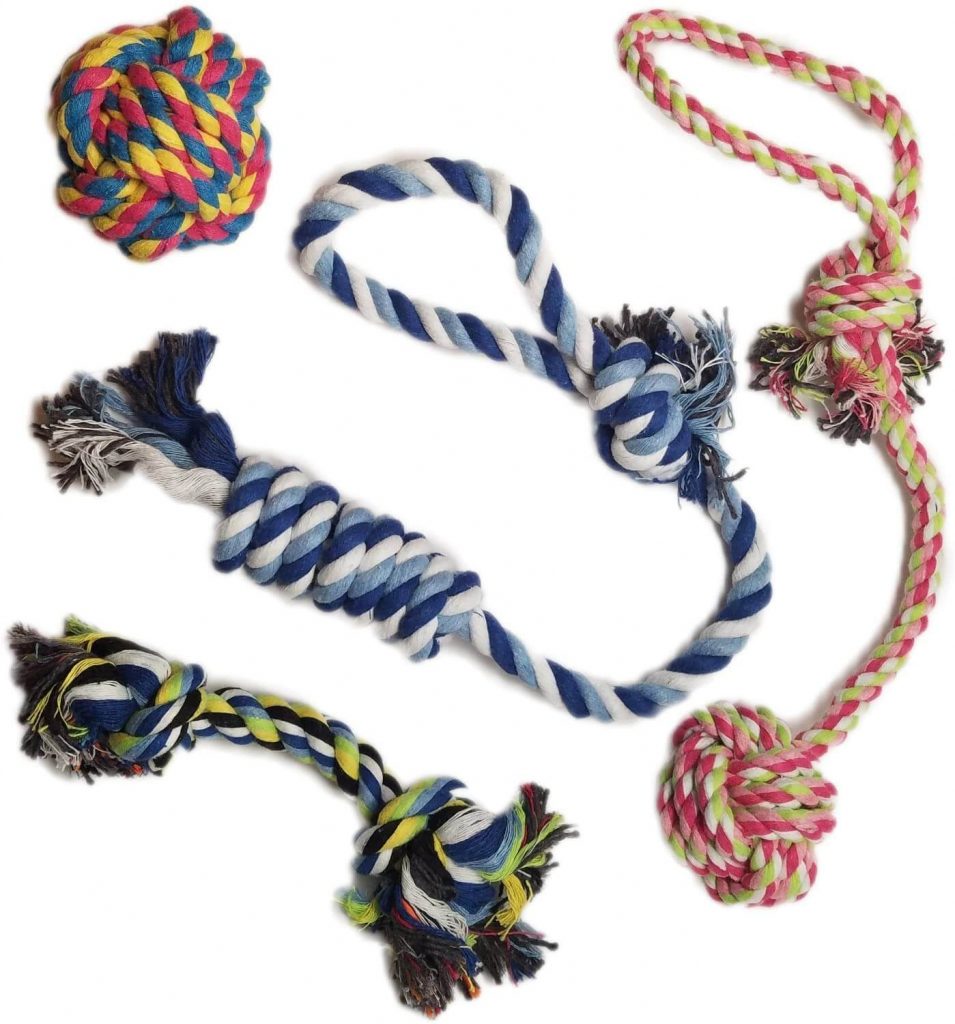 In the world of dogs, you can't beat a timeless chewing rope. As slimy and slobbery as they get after a while, they remain a firm favorite of our canine buddies.
Chihuahuas of any age will benefit from chewing. It maintains strength and mobility in their jaws and helps promote good oral hygiene. Encourage positive chewing behaviors and keep them away from your shoe rack with this 3-pack of dental rope.
Aside from the preservation of your shoes and houseplants, other benefits include plaque and tartar removal and fresher doggie breath for all those loving face licks.
Pros
Encourages positive chewing behavior
Promotes dental health and hygiene
Burns energy and alleviates boredom
Cons
If you've ever seen an old chew rope lying around the house, you'll understand how gross they can become after a while.
4. Chuckit Ultra Ball, Durable High Bounce Rubber Dog Ball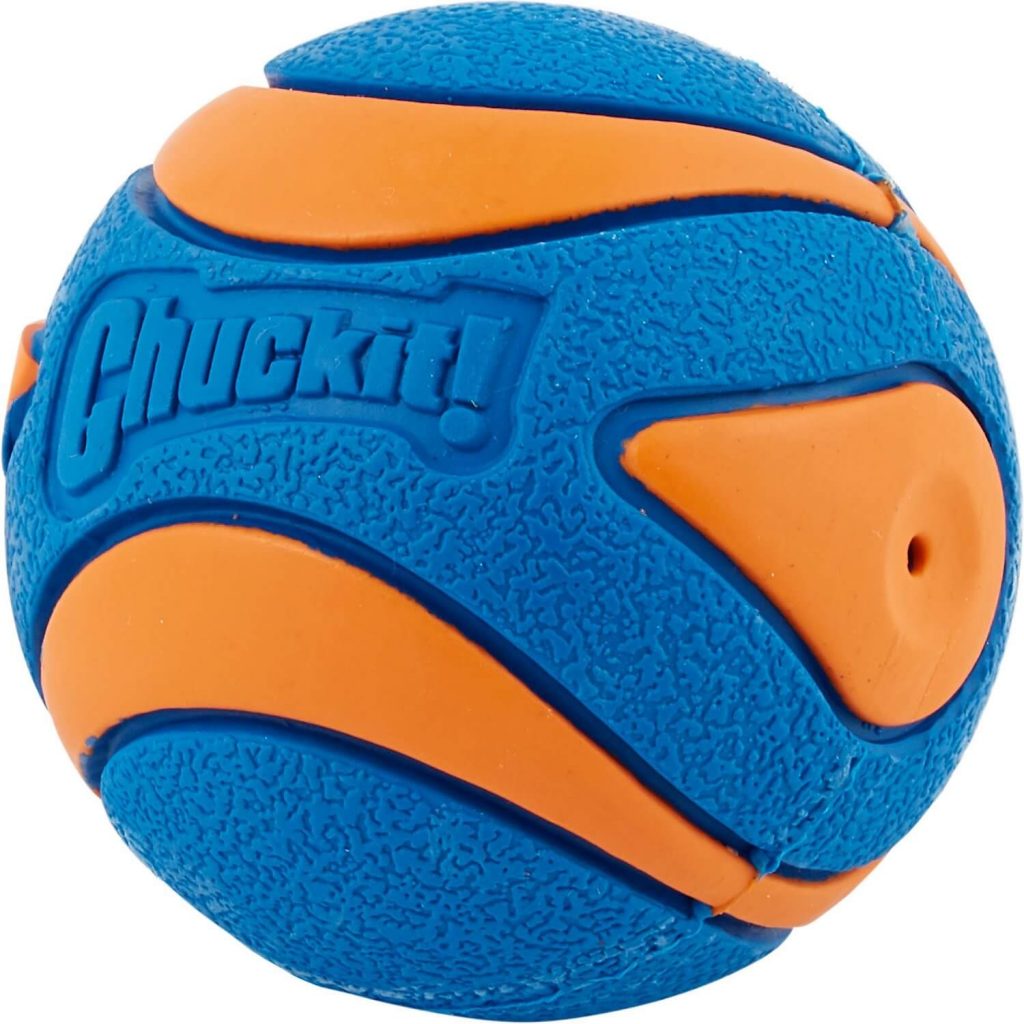 Every dog loves a game of fetch, and there's no better equipment than the Chuckit Ultra. It is one of the best toys for Chihuahuas, made in high visibility colors so that you'll spot it wherever it lands. Extra bounce and buoyancy make it ideal for promoting high levels of activity and water play—your dog will love it.
If you've had enough, but your dog is still raring to go, the Chuckit Ultra is also compatible with the Chuckit ball launcher for dogs. Propel it further and watch your best friend leaping and bounding while you relax with a coffee. It is a win-win for everyone.
Pros
Natural rubber for extra bounce
Visible colors to make fetching easier
Floats in water
Easy to clean
Available from small to XX-large
Cons
Few downsides, but make sure you match the right size ball to the dog for the best enjoyment
5. Wobble Wag Giggle Ball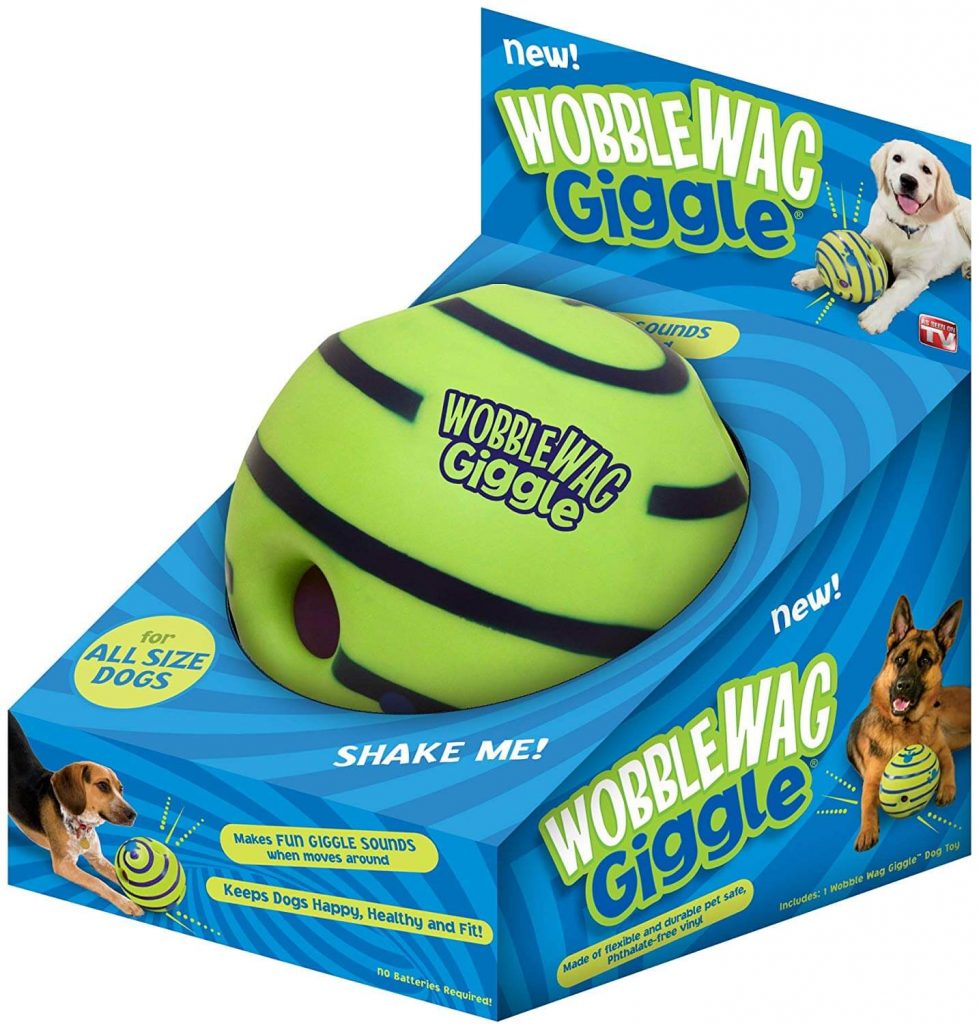 Try the Wobble Wag Giggle Ball for slightly different ideas for Chihuahua toys. Great for indoor use on a rainy day, it makes a silly giggle noise when pushed around. Small dogs love it, and it's a nice change from hearing barking or squeaking around the house. Six clutch pockets make it easy for your dog to pick it up and carry it.
Pros
Ideal size for smaller dogs
Handy rainy-day toy for indoors or smaller rooms
Cons
Not suitable for fetch
Not ideal for large dogs