Like many small dog breeds, Dachshunds can be little balls of energy that never seem to tire. Intelligent, athletic, and incredibly head-strong, dachshunds need regular human interaction and high levels of activity to keep them out of mischief.
Dachshund toys are not a substitute for playtime with their humans. They can help alleviate boredom and prevent destructive behavior, though. Check out the best toys for Dachshunds to make sure your floppy-eared friend is kept entertained all day long.
What are the Best Toys for Dachshunds?
Your Dachshund is bred for perseverance and is sure to be leaping and bounding a long time after your tired human legs have given up. The best toys for Dachshunds promote a degree of self-directed activity and offer a balance of physical and mental stimulation.
Read on for six perfect Dachshund dog toy choices.
Outward Hound Twister Puzzle By Nina Ottoson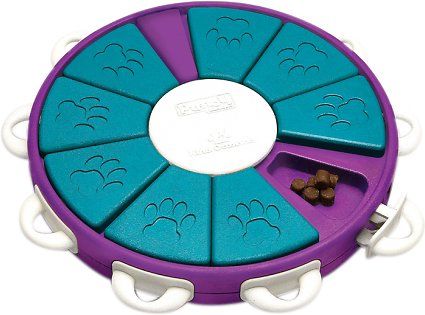 When it comes to Dachshund toys, the Ottosson Twister Puzzle is more about mental stimulation than physical activity. The challenging puzzle toy has three different treat-feeding features. Flip compartments are easy to open and close, and it has removable bone puzzle pieces to change the difficulty levels and keep your dog engaged. Check price here.
Pros
Easy to clean
Level 2 boosts your dog's mental development further
Builds fine motor skills
Cons
Less patient dogs might flip it over to get the treats out
Small pieces get lost sometimes, reducing the effectiveness of the puzzle.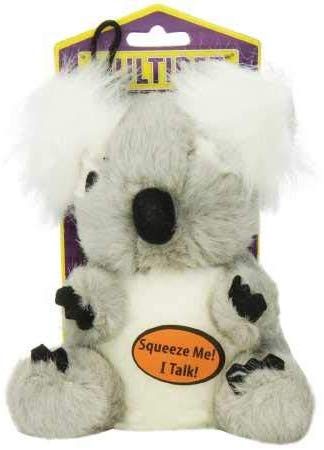 Dogs need teddy bears to cuddle, too. Check out this colorful plush toy with realistic koala sounds. The easy-squeeze button feature brings the toy to life in front of your dog. It is designed for your dog to operate by himself, and the lovely soft toy will thoroughly entertain your Dachshund.
Pros
Soft and cuddly
Realistic sounds
Cons
Battery-operated, so supervision is required
Unsuitable for dogs that chew excessively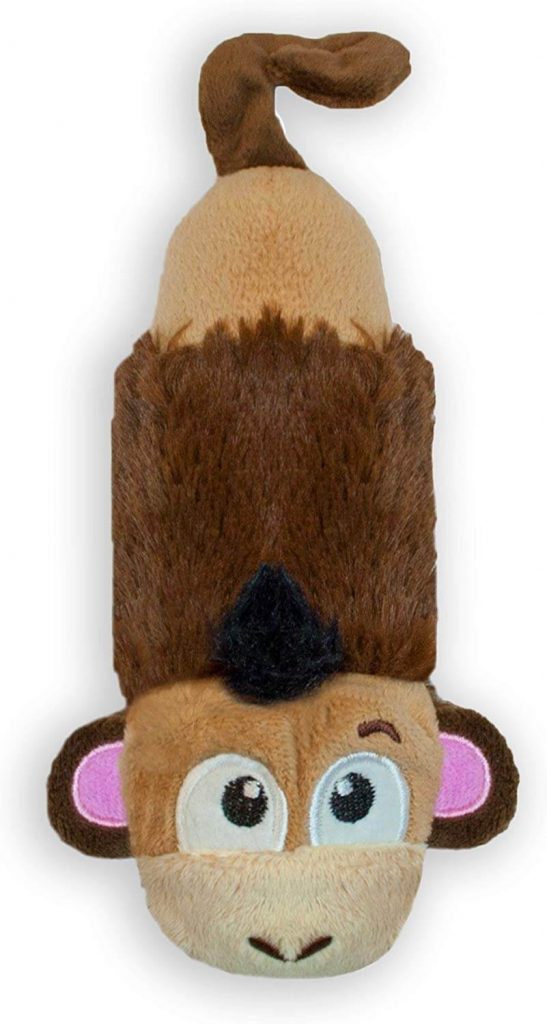 One of the simplest and most effective toys for Dachshunds is the Plush Big Squeak Toy. It has no stuffing inside to create a big mess all over the house, and the twin squeak chambers are designed to match your Dachshund's perseverance.
The two chambers make different sounds and hold their shape to keep squeaking even when they get punctured. The lightweight design and cylindrical shape make it easy to carry around, and it is ideal for games of fetch.
Pros
Squeakers are puncture-proof for small holes
Two different squeak sounds
No stuffing
Cons
The squeaking sounds become annoying
4. Multipet Nuts for Knots Heavy Duty Rope Dog Toy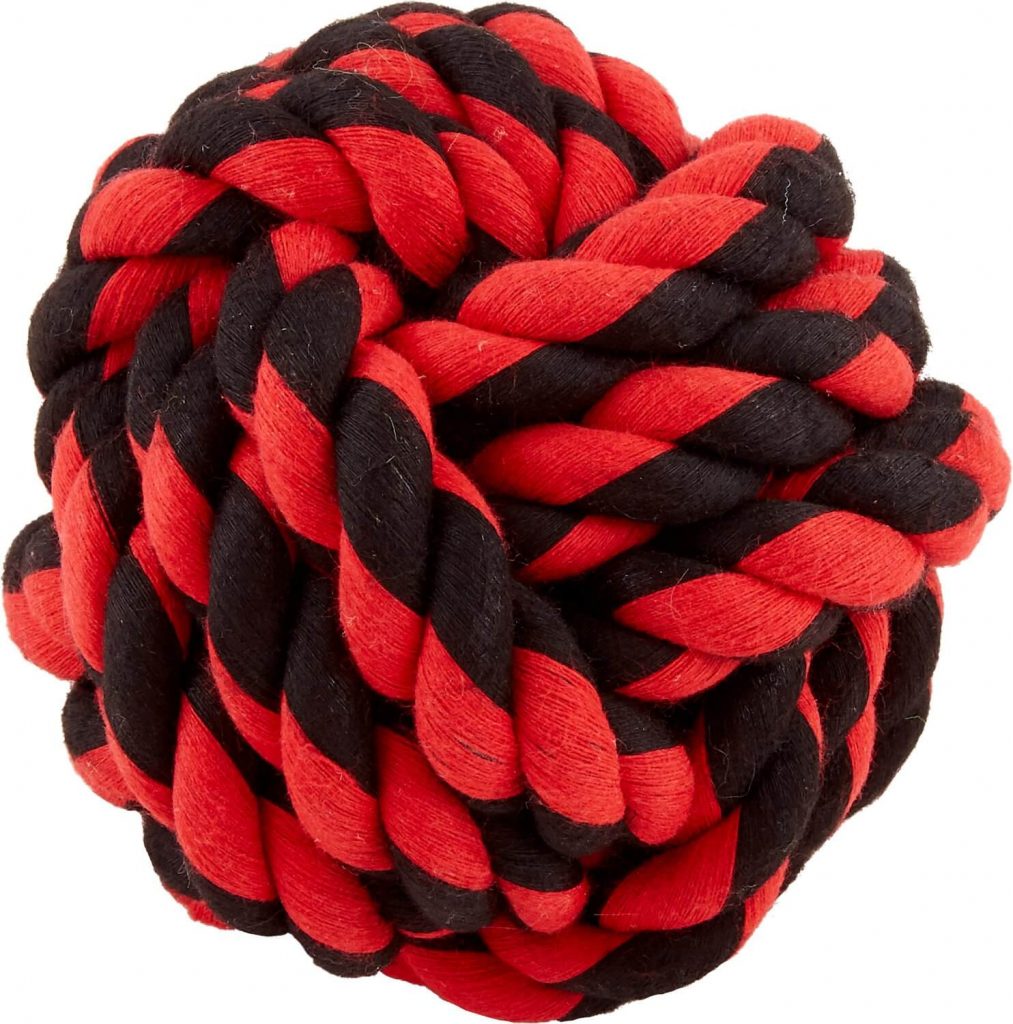 The classic Dachshund dog toy, a rope ball, is built only with chewing, tugging, and fetching in mind. No fancy features, just great fun, and durability. It is likely to become a favorite among your Dachshund toys. Check price here.
Pros
Simple, tough design
Promotes strength and endurance in your dog
Promotes positive chewing behavior
Cons
Difficult to clean
Gross after a while
Rope handles can be tough on your hands
Dogs love to fling this around the place, so watch out for broken furniture
StarMark Bob-A-Lot Interactive Dog Toy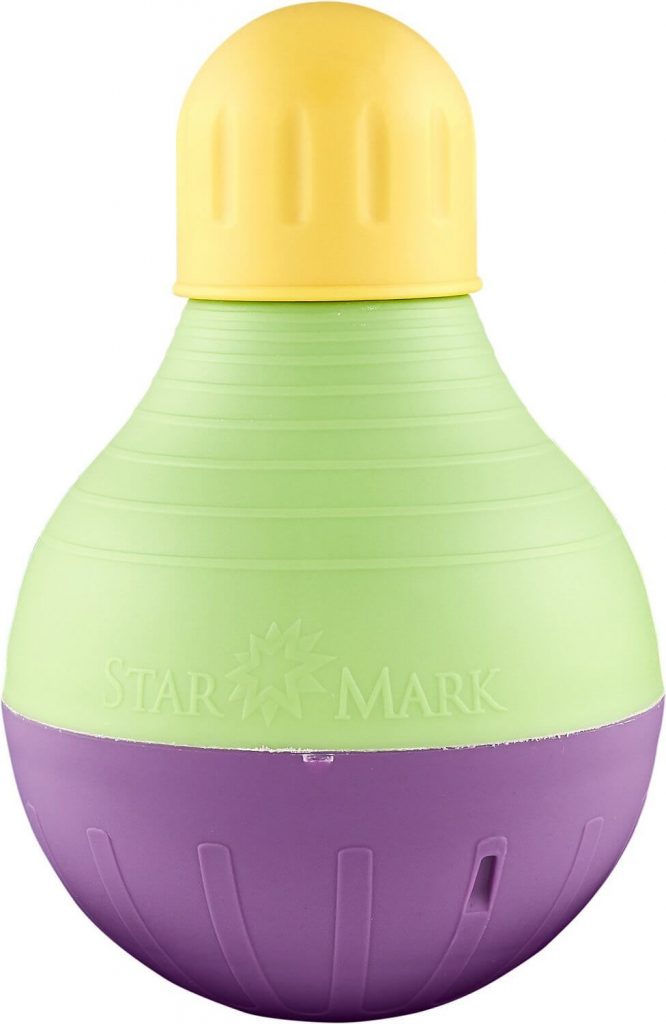 Combining mental stimulation and physical activity, this is one of the best toys for Dachshunds of an intelligent and inquisitive nature. Extend feeding time by filling the large bottom chamber with a full meal or fill it with fun, healthy treats. Your dog will have a glorious time trying to crack this puzzle.
The adjustable openings at both ends are designed to accommodate most food types to increase or decrease the difficulty level. Bright colors and a weighted anti-slip bottom make it wobble and will engage your dog's senses to keep him entertained. Check price here.
Pros
It can fit in up to three cups of food for a fun mealtime
Anti-slip bottom
Adjustable difficulty levels
Available in Small or Large
Cons
Difficult to clean due to multiple compartments.
Nylabone DuraChew Double Bone Bacon Flavored Chew Toy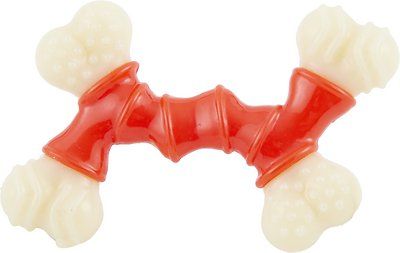 It is a perfect chewy Dachshund dog toy. It comes in petite, X-Large, or Wolf. Petit will be more than enough for your little Dachshund.
The Nylabone is made from tough, durable nylon, built to withstand even the harshest chewers. It is infused with delicious natural bacon flavoring to keep your dog satisfied while he chews.
Raised bristles act like a toothbrush while they chew, which removes plaque and tartar accumulation. It's perfect for freshening doggie breath, too. Check price here.
Pros
Promotes oral hygiene and removes plaque and tartar
Alleviates boredom and encourages positive chewing habits
Natural bacon flavor
Cons
Edges can get sharp after prolonged chewing, so regular inspection is recommended