When choosing a pet a dog is a great option. With owning a dog comes with a few hurdles to get over as you would expect with any pet. whether you choose to start with a rescued dog that may or may not already have some behavioral skills or problems, or you adopt a puppy with no experience in life, it is important to understand proper training of a dog.
Dogs are living animals, they have personalities and opinions even though they may not be able to communicate these concepts to you well. A dog training book is not only an effective way to help understand how to teach an animal basic behavioral skills. A good dog training book will also teach you the owner proper behavioral skills in understanding and bonding with your pet.
​What Books To Buy
​The following is a list of the best dog training books available online for download or at your local bookstore. These books are not only our best dog training books but the highest ratings available from experienced dog owners worldwide.
1. How To Be Your Dog's Best Friend: The Classic Training Manual for Dog Owners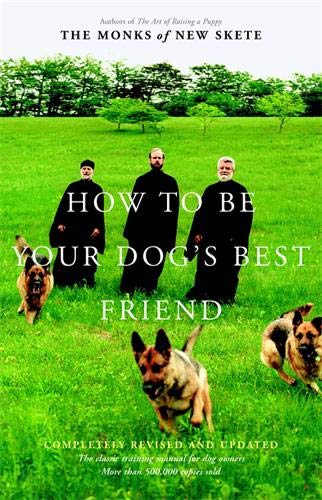 This book has been one of the most famous books to train dogs for more than a quarter century today. Not only is this one of the best books to buy, but it is also widely used as a reference for the standard bar of what new books are rated from. Written by the Monks of New Skete, this group is famous for the breeding of top of the line German Shepherds.
How to Be Your Dog's Best Friend focuses on the physical fitness of dogs, how to match a dog to your lifestyle, behavior issues, and effective ways of raising dogs in the city.
​2. ​Cesar's Way: The Natural, Everyday Guide to Understanding & Correcting Common Dog Problems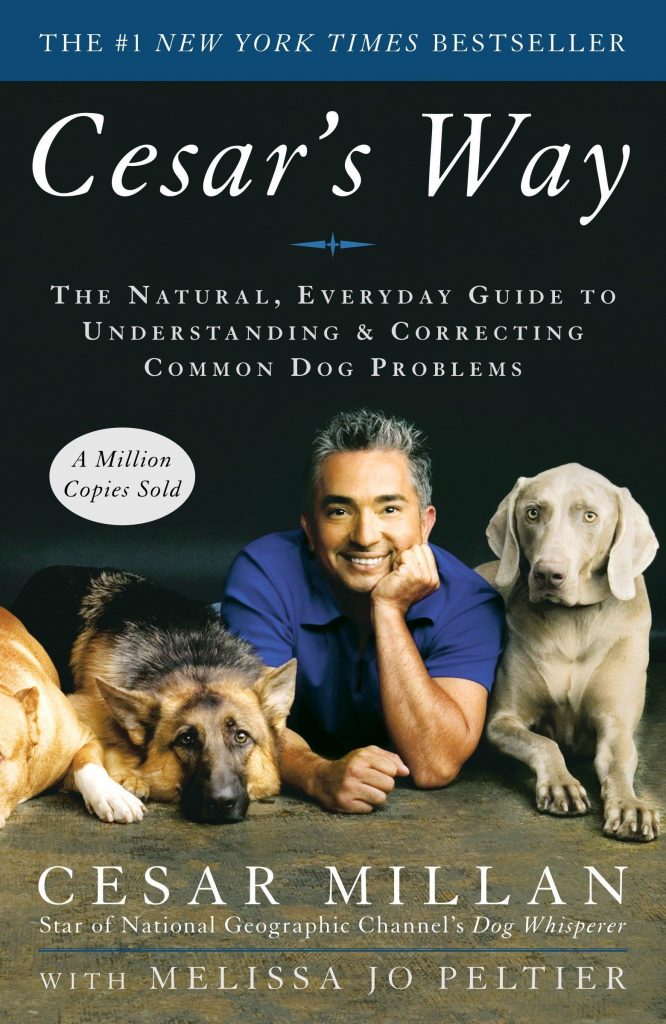 Cesar's Way is a unique way of understanding and mastering training your pet. This book begins by putting the aspect of training on the owner of the dog, and not the dog itself. Giving dog owners the first-person perspective of a dog because understanding why and what a dog is thinking helps owners to make clearer decisions about how to teach dogs how to communicate in return.
Cesar is also famous for running the reality show Dog Whisperer on the National Geographic.
​Dog Whisperer is a show which Cesar travels to different dog owner residences around the world. These homes having the most complex challenges in communicating and understanding their pets. Cesar helps dog owners identify the underlying cause by spending prolonged time with both the pets and the family in the household itself. Using his signature technique to help these families heal their differences. These experiences are contributors to the training breakdown in the book so families worldwide can also heal without having to go onto live television to use his unique approach.
​​3. ​​Zach George's Dog Training Revolution: The Complete Guide to Raising the Perfect Pet with Love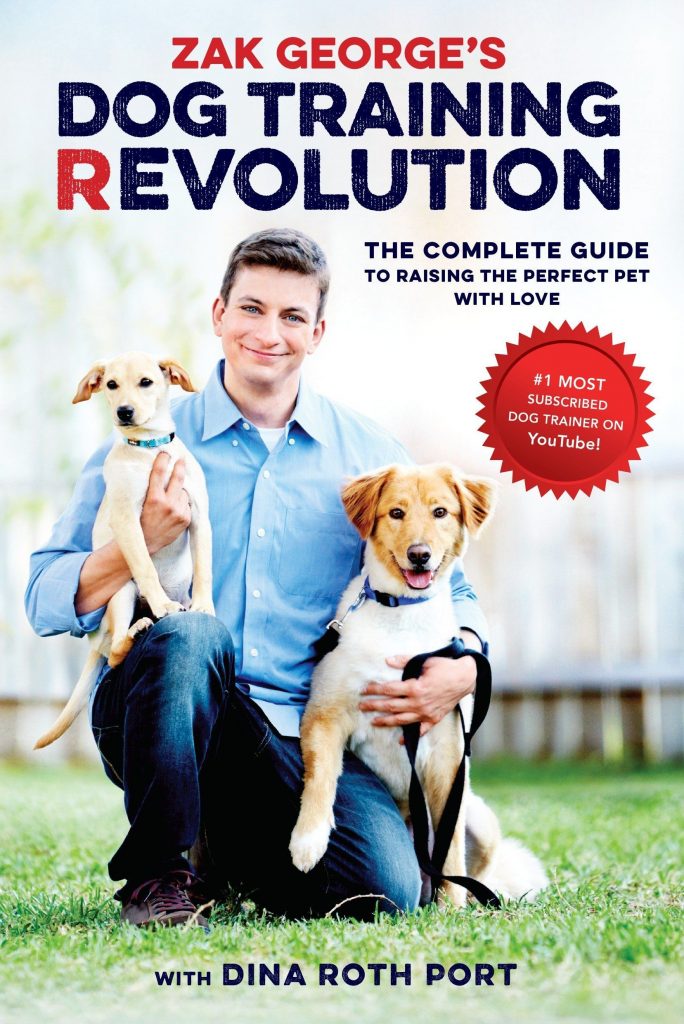 Author Zach Geoge you may recognize as a famous Youtube star who is also widely known for his work on Animal Planet. This book is unique because it not only focuses on training and choosing a dog but also focuses on the healthcare side of having a dog.
Listed as the #1 book for dog training on Amazon Books, Dog Training Revolution has sold thousands of copies worldwide. Animal Planet is the top television program focusing on only factual television entertainment for pets and animals around the world.
​​​4. ​​​No Bad Dogs: The Woodhouse Way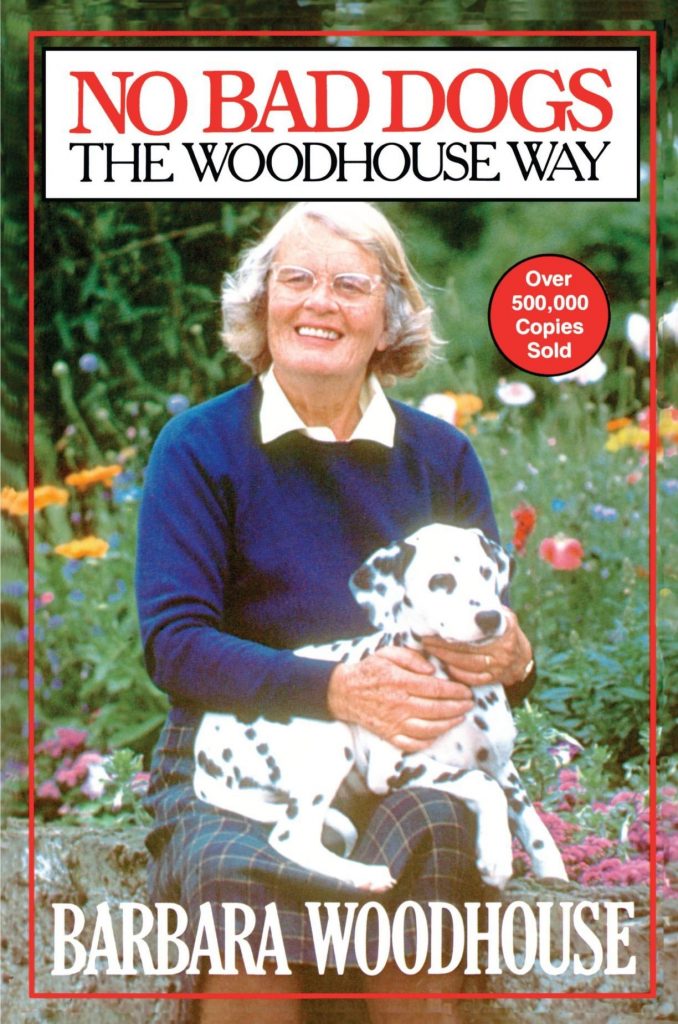 Written by Barbara Woodhouse, a woman who truly believes dogs do not behave badly and that this concept is something we as people invented to better help ourselves in defining the differences in behavior patterns. Barbara Woodhouse takes a positive only technique in training dogs which has been proven effective in the past. Barbara Woodhouse has been featured on 60 Minutes, Good Morning America, and the Tonight Show.
​​​5. ​​​​Puppy Training for Kids: Teaching Children the Responsibilities and Joys of Puppy Care, Training, and Compassion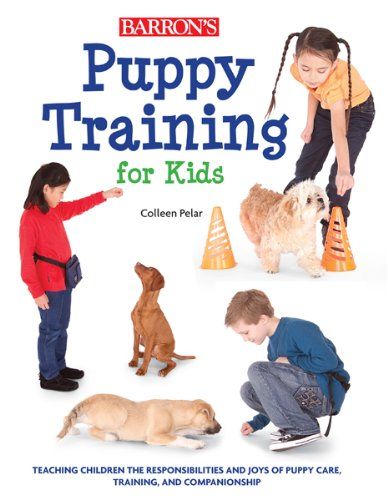 This book has made it to the top of the lists by effectively breaking down the concepts involved in training dogs and hyper-focusing them towards children.
Children learn a bit differently than adults do and not all dog owners know how to explain these complexities to children whose minds have not fully developed yet. Kids tend to have just as much influence if not more in a dogs behavior due to having a more physical influence on how the dog plays.
This book emphasizes on anyone who communicates with the dog on a regular basis should be versed in the dogs training regiment to keep training consistent and straightforward while giving a fun more appealing spin to each mode of interaction.
​Let Us Know Your Favorites
​Th​is is our top list of dog training books. But we can only read so much. So if you have a good book to add to the list, ​​let us know. Then we can ​extend the list. ​Your feedback can help other dog owners, so leave a comment below.